In-source or out-source? The good news is, it's possible to test a few options until you find the optimum solution.
From the science to the art, there are so many different facets to content marketing: conception, strategy, creative, publishing, automation, amplification and measurement to name just a few. So how do you decide what your team should own and what's best left to the experts?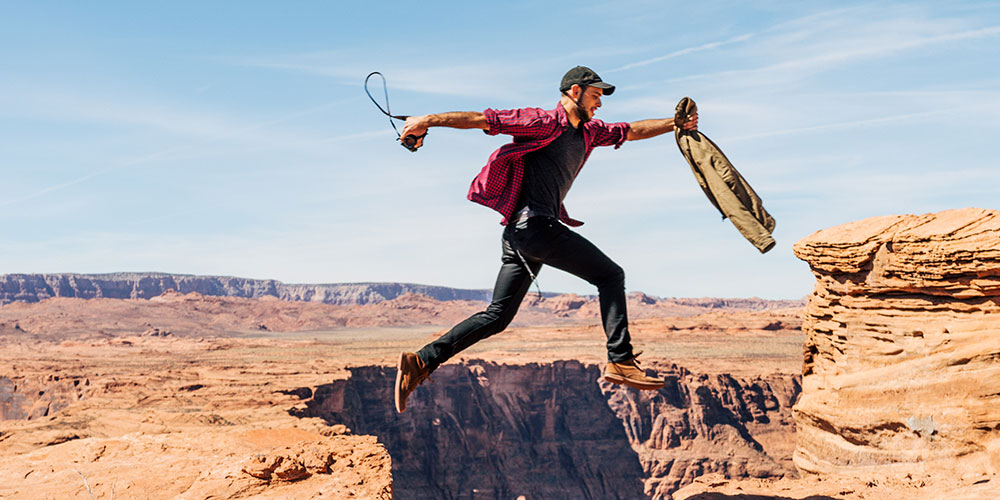 THE DIY APPROACH
In-sourcing content is often deemed to be the lower cost option. There's no need to educate and brief an external provider and, if you already have a digital marketing team, it makes sense to use their existing expertise.
Plus, the ability to keep direct control over your messaging as well as its production can seem more efficient. Tasking content to a third party means it's in the hands of someone who may never know your business the way you do. Right?
The flip side to that, however, is that the time and effort required to do your brand story justice is often a significantly bigger internal investment than you might think.
There's also a high chance that creating, implementing and maintaining a content strategy is not going to be an ongoing priority for you, or your internal team, especially if there are already plenty of competing deadlines.
So it's crucial to realistically determine current expertise, capacity and existing responsibilities before piling on more work – because the right external agency may well be able to deliver higher quality content in a faster timeframe than you ever could.
PARTNERING WITH A PRO
It's a pretty big deal to trust another business to tell your brand story, but a 2015 survey found that 76 per cent of marketers believed an expert content team could actually increase their ROI by as much as five-fold.
A dedicated external agency, or expert, should have access to the right talent, tools and resources to commit to your strategy and/or production and deliver results in the agreed time frame. Because it's what they're there to do.
But finding the right partner is key here, so do invest the time to get that partnership right.
Given that content marketing is quite a specific discipline, it's best to avoid one-size-fits-all marketing agencies, and instead find a partner who understands the difference between a slow-burn audience-building strategy driven by business outcomes versus a quick-fix product campaign.
It's also advisable to seek out someone who knows your target audience well – maybe they have worked with similar brands. Whoever you choose, just make sure that they have a genuine understanding of your business needs.
CONSIDER A HYBRID
Still can't decide? It is, of course, eminently possible to collaborate with an agency on devising the most effective content strategy to help your own internal team set a good course.
So managing workflows, production and the creation of certain pieces (perhaps your core BOFU content), might become an in-house function, as well as tracking and optimisation.
But you might continue to leverage external expertise for other content that requires deeper specialisation (perhaps your more inspirational top-of-funnel stories). This might include out-sourcing services such as video, SEO or distribution and amplification.
A test and learn approach using a combination of in-house and outsourced content teams could be an appealing middle-ground solution.
For some businesses, bringing an external agency up to speed might seem challenging, and will likely take some trial and error. But the right fit can deliver exponential benefits: new (and better) ways of thinking and working, freeing up more time for you and your internal staff to focus on other aspects of the business, improved access to insights and expertise – and enhanced results.
AS EVERY GOOD MARKETER KNOWS: YOU DON'T HAVE TO BE DOING EVERYTHING – YOU JUST NEED TO BE DOING THE RIGHT THING WELL.
Speak to us

at Carnaby + Co for all your content marketing needs