Thought leadership isn't just about showcasing the expertise of the people behind your brand. It's also an effective tool for content cut-through, brand growth and building audience trust.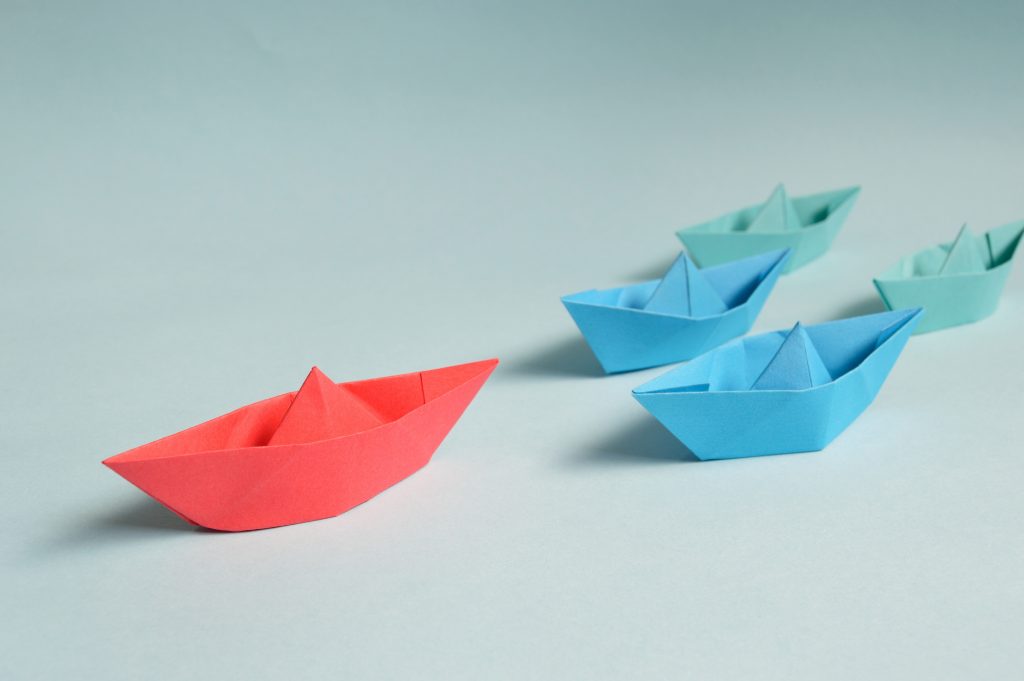 We all know that there is much more to brands than the products and services they offer. Behind the scenes are people with personality, expertise and know-how – thought-leaders within their industry. 
It's often suggested that employees are a company's best asset. They can certainly be powerful brand advocates; influencers, who are passionate about the products and services they work to promote or develop. 
Social media makes a compelling case for thought leadership as a marketing strategy. Brands vie for cut-through by showcasing their unique attributes. Netflix does this well in its community engagement in comment threads. The NSW Police Force is another success story, using memes for widespread reach and awareness. Both strategies are products of effective audience listening, which we'll revisit later. 
For others, such as Westpac or the Australian Water Association, it's about creating educational and insightful pieces for customers and industry peers via articles, downloadable reports or LinkedIn posts, published to executive profiles. 
Whatever the format, creating a thought leadership profile is an effective engagement strategy built upon the demonstration of in-depth knowledge of emerging industry trends. It requires the delivery of genuine, pioneering insights in a manner that allows for audiences to pause, consider and share in conversation about them. 
Importantly, true thought leadership doesn't simply affirm people's opinions. It challenges and often changes them.
And the stats speak for themselves. Top performing content on Westpac IQ – the content hub for Westpac Institutional Bank – includes thought leadership in the form of special reports, through to cheat sheets, that regularly achieves engagement rates well above industry benchmarks.
This is supported by research from Edelman and LinkedIn, who found that 58% of B2B respondents read thought leadership content for one or more hours a week, with 55% saying that thought leadership content is used to monitor potential organisations they may hire. 
From a consumer perspective, 60% said that thought leadership content persuaded them to make a purchase. 
How to build a thought-leader profile
The success of thought leadership comes down to creating valuable content that hones in on one or two areas of expertise. Narrowing your focus means that you can really dig deep into your thinking around a few specific topics and really own that knowledge and information.
Be genuine
Don't try to fake it. Make sure you deliver on your promise of genuine insight. Authenticity not only allows audiences to feel a deeper connection with a brand and its values, but also helps develop a strong sense of trust, which is considered to be one of the most important elements to a brand's survival. 
Think about active thought leaders in the content marketing industry, such as Seth Godin and Gary Veynerchuck, who both base their strategies on forming personal connections with their audiences, whether that's through seminars, conversations on social media or podcasts. Their thoughts are original and so is their delivery – and, importantly, they practise what they preach.
Don't sell
Remember that thought leadership is about establishing expertise within your niche. It's most definitely not a product pitch. Content that is audience-focused should not be a hard sell; instead it should spark a natural brand affinity through value – and values – that your target audience relates to and is keen to align with. 
Distribute widely
As with all content, there is little point in voicing an opinion if no one gets to hear it. If you're embarking on a thought leadership strategy, first identify where that target audience is and publish to those platforms.
Is your audience primarily executives? LinkedIn InMail campaigns and articles may be the way to go. Younger audiences may be engaged with Facebook and IGTV live streams. Tag peers who might also find your content interesting and share with their own networks to build up your own base. And leverage your PR contacts for mainstream media outreach.
Keep the conversation going
The more your content allows for follow-up discussions, the better. So be sure to include evidence in the way of market research and stats to drive home points, but also allow opportunities for your audience to respond with their own thoughts and experiences, and continue to participate in the conversation. 
If you're offering downloadable guides (an effective lead-gen strategy), follow-up with personalised emails to invite recipients to participate in further discussion, or engage with you for any follow-up queries. 
Thought leadership content checklist
Does the content answer a key audience question or concern?

Is the content presented in the most appropriate way for the target audience?

Are the takeaways clear and concise enough for your audience to dissect and share?

Have you invited the audience to discuss further with some open-ended insights or questions?
Speak to us

at Carnaby + Co for all your content marketing needs