SOCIAL NETWORKING IS AS MUCH A BENEFIT FOR THE C-SUITE AS IT IS FOR A BRAND'S OVERALL MARKETING STRATEGY. HERE'S WHY.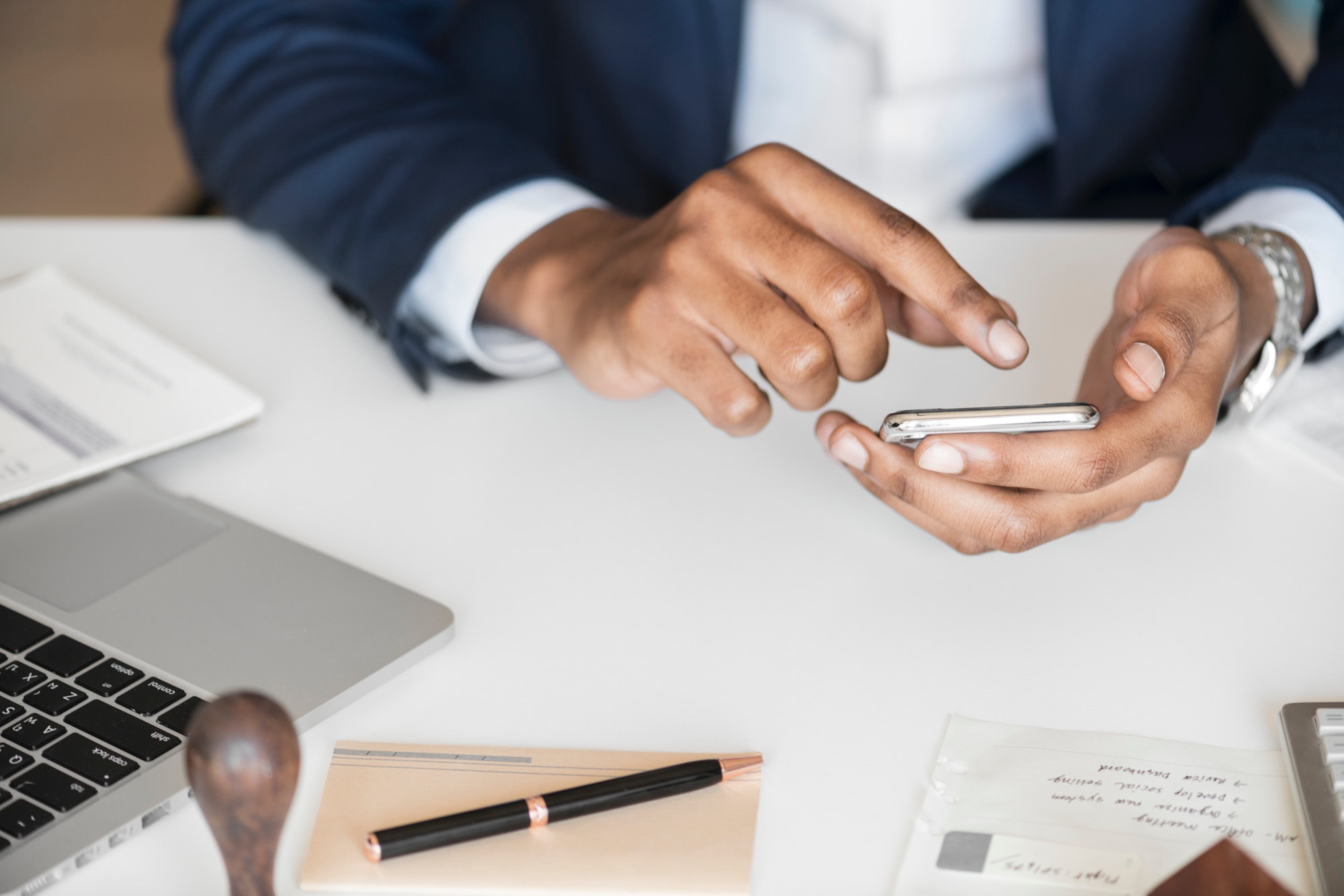 With 79% of Australians now on social media platforms, it's getting harder and harder to find people without an online presence. However, as brands continue to build their own online profiles, one sector still seems to need some convincing: the C-suite.
A recent Forbes study of the Fortune 500 found that just 54% of the CEOs had an established social media presence. But they also found that leaders' posts received, on average, three times more engagement than companies with similar follower counts. Indeed, when prolific social networker Elon Musk famously tweeted that he was taking Tesla private at $420 a share, investor chaos and confusion ensued, with shares surging 10% in value.
While Musk was slapped with US$20 million fine for what was found to be sharing of misinformation, there's no doubt that audiences are responsive to people as opposed to brands.
Here's why executive social media presence is so important for social media marketing strategy – and overall business success.
KNOWLEDGE SHARING EQUALS BRAND CREDIBILITY AND UNIQUE INSIGHTS
Executives are traditionally interested in sales rather than sentiment metrics, but showcasing senior thought-leadership can play a vital role in brand reputation building.
To be an effective thought leader and/or industry expert, executives need a platform to share ideas and collaborate with others. Enter LinkedIn, Twitter and Facebook live streams – all common avenues for executives to publish opinion pieces, essays or even topical vlogs. Through this content, proactive executives can build their reputation as experts in their fields, thus building up the credibility of the companies they lead.
Of course, the information highway is two-way. Just as executives share their insights, so too can they learn from others – peers and customers. Social media platforms offer new and direct avenues to explore audience segments and better understand their needs. An exchange of ideas and social listening translates into really incisive feedback that may alter an overarching brand marketing strategy, and even product and service offerings.
The good news is, the workload that comes with being 'social' isn't as intense as you might think. A well-written article published on LinkedIn once a month, coupled with engagement in discussions via comment threads once a week is sufficient to start building up a presence and gaining those valuable insights in the process.
DIRECT CONTACT WITH AUDIENCES
Audiences crave human connection, and social channels provide the ultimate platform to make once inaccessible executives, directly accessible. While prolific social networkers such as Richard Branson sit at the extreme end of the spectrum, a little effort can go a long way – provided you've got the right content.
To achieve this, the world's stronger C-suite influencers have dedicated teams of content creators and community managers – analysing data, gathering insights and helping them to produce and curate blogs, live Q & A streams, and video interviews – to bridge the traditional gap between customers and the key decision-makers behind a product or service.
KEY PLAYERS IN RISK MANAGEMENT AND MEDIA RELATIONS
More and more organisations are approaching risk management holistically – not only in the messages to be conveyed, but how they are conveyed and by whom. Involving the C-suite in risk-management strategy – that is, making sure they are not only aware of key messages to be communicated, but that they actually become the spokespeople – is key to ensuring brand transparency, unity and audience trust.
Times of crisis are inevitable, but when executives are fully aware of messaging and can confidently convey it to their audiences in a timely manner, it can work wonders for mitigating a PR disaster. Executives with a strong social presence and reputation for clear and timely responses are more likely to be relied upon by media for comment, which makes for great brand and personal exposure.
And it seems that many organisations are getting the message. Harvard Business Review Analytic Services' 2013 global survey of 217 private and public sector organisations found that 56% of organisations increased their resourcing for risk-management training at the CRO level and above.
Taking time to train executives in risk management does more than assist with front-facing communications – the investment also positively shifts internal culture within an organisation. In total, 79% of the respondents said employees are encouraged to call attention to new risk exposures. Transparent and open lines of communication, as demonstrated from the top, means more effective risk management overall.
Lead image: Rawpixel
Speak to us

at Carnaby + Co for all your content marketing needs