THINK PRINT HAS LOST ITS PURPOSE? THINK AGAIN. DISCOVER WHY PRINT IS STILL AN IMPORTANT PART OF A SUCCESSFUL INTEGRATED MARKETING STRATEGY.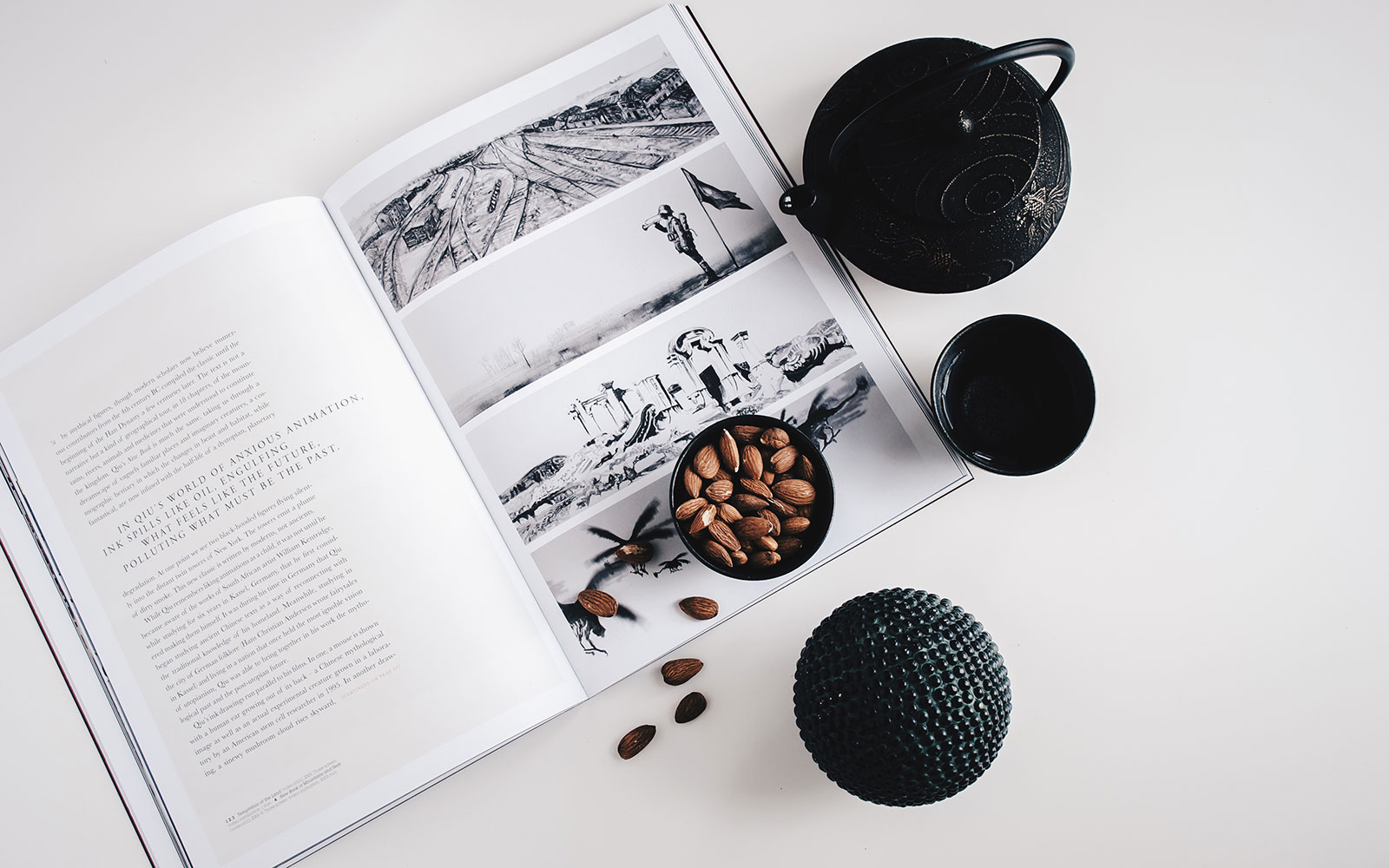 In May this year, eBay made local headlines for releasing its first printed Australian catalogue. Sure, it seems counter-intuitive for an already well-established e-commerce platform to promote product via such a classic marketing medium. Indeed, in this day and age, it is very easy to get swept up in the likes of paid social media strategies and eDMs – but is that really all that customers want?
Interestingly, eBay's printed catalogue offering, which showcases the company's major retail partners, was a response to research that suggested that retail catalogues are consumers' preferred mode of browsing items quickly and clearly.
Of course, eBay isn't the first to do this – Ikea's catalogue sits beside the likes of Harry Potter and the Bible as one of the most popular books in the world, and reportedly uses up 70% of the company's annual marketing budget to produce.
So, WHY exactly is print still such a vital part of major marketing strategies?
Many successful brands use print collateral to showcase the brand's personality; taking customers beyond the products and services to introduce them to a 'lifestyle'. Take Airbnb's magazine, Airbnbmag. A typical issue will take you through an insider's guide to Buenos Aires, tips to enjoy a family canyoning adventure, and an introduction to the Caribbean's most revered sport, road tennis. The premise is simple: to share travel and culture stories that humanise Airbnb and educate its audience, which in turn asserts the brand's expertise and authority.
ADDING PRINT TO THE CUSTOMER JOURNEY
Airbnbmag acts as 'prologue' to the Airbnb customer journey: first read quality content, then feel inspired to explore new places, before heading to Airbnb's online platform to browse and book
places to stay.
For eBay and Ikea, these catalogues serve as an efficient means of increasing brand awareness, showcasing everything on offer in that critical 'lean back' moment when audience are committed to spending time with their brand, along with inspiration on how to use or style those products. It's that added-value that demonstrates investment in the customer, which in turn builds positive sentiment and brand loyalty.
Quality printed content isn't reserved for catalogues and lifestyle magazines either.  Print adds a certain gravitas to robust thought-leadership pieces. Whitepapers, for example, are often used by financial and research-based organisations as a way of asserting authority within their respective fields. They are a key feature of the midway point of a purchase journey, as customers narrow down their choices and look for evidence that the brand they have landed on is the one that has real authority in the field.
As eBooks, whitepapers can be extremely effective as a data capture strategy that seamlessly transitions to print for use as a sales tool, or at corporate events, for those who prefer something more tangible as a value exchange to build direct relationships. Carnaby's recent multi-channel collaboration with Westpac Business Bank on a series of Smart Reports designed to put the bank's industry-specific expertise on the map demonstrates the symbiotic value of print and digital content.
COOPERATION, NOT COMPETITION
A commonality among all the aforementioned brands is that print marketing is not intended as a replacement for digital – rather, a complementary asset. Research conducted in 2018 by audience intelligence agency Delineate found that 44% of respondents believed that they were more likely to remember something they read in print, with 25% agreeing that they trusted print more than digital.
The message is clear: a quality print offering that supplements your digital marketing helps to build much-vied-for audience credibility and trust. Packaging your message in print makes it truly memorable.
Speak to us

at Carnaby + Co for all your content marketing needs